Welcome to The Thomas Fanfic Wiki!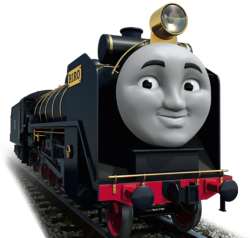 Michael Stevens
Thomas and Friends Fanfic Wiki is a special place for Thomas fans to write their fanfics, though you can post them on you pages on the Thomas and Friends Wiki. So this is like a storage bin or something for your extra fanfics or something. Bye for Now! ~Gordonfan and Emeryandemilyfan2344
where you can make your own ideas for Thomas and friends episodes The new idea wiki.Edit
Ad blocker interference detected!
Wikia is a free-to-use site that makes money from advertising. We have a modified experience for viewers using ad blockers

Wikia is not accessible if you've made further modifications. Remove the custom ad blocker rule(s) and the page will load as expected.